How It Helps Your Clients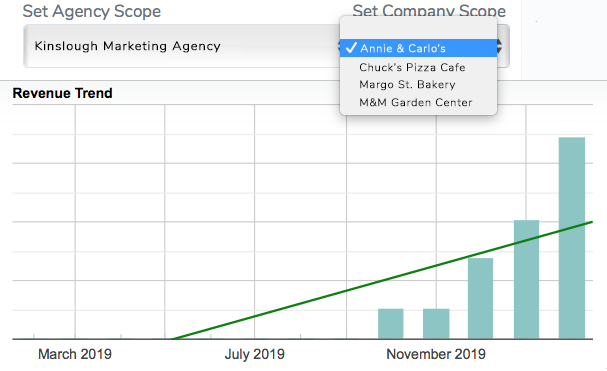 Agency Management Made Simple
Simple, Flexible & Free to Use for Agencies
Unified Work Space for Tasks, Notes & Chat
Call Tracking, Recording & Sentiment Analysis
Audio to Text Transcription
Create Custom Templates to Automate Team Workflows
Custom Reporting with Agency Logo & Branding
PCI & HIPPA Compliance & Certification
Just 3 Lines of Code
Makes Your Clients Websites Generate 10X More Conversions
A simple and flexible marketing optimizer that combines data, marketing, communications, and analytics, all in one place.

Optimization Reports

Phone Tracking

Email Automation

Texting

360 Marketing Automation

Web Forms

Voice Recording
All Conversions in One App with Simple Marketing Automations
Forms
Phone Calls
Text Messages
Email Marketing
Web Chats
Auto Responders for each Funnel
All Channels Tied Directly to Your Custom CRM
Closed Loop Reporting & Integration into Quickbooks
Designed Specifically for Agencies
Attach Your Website Forms to Get Leads Automatically
Send & Receive Emails Directly from CRM
Send Proposals and Quotes Directly from the CRM
Time Stamps & Read-Statuses for all Emails within CRM
Organize All Customer Data with Detailed Filters & Reporting
PPC Bid & Budget Management
URL Alerts & Reporting
Integrations for All Your Needs
Ideal CRM for SMB's/Startups. It is compatible with Zapier, so you can configure external integrations as needed.

Sales Tools & Custom Reports
Automatically Populates Address Book with Your Database Info
Tracks & Logs all Interactions of Leads
Automatic Reminders on Specific Leads from Machine Learned Data
Keyword, Landing Page, & Search Term Reports
Landing Funnel, Sales Funnel, Campaign & Ad Group Reports
Live Data per Day, Week, Month, & Year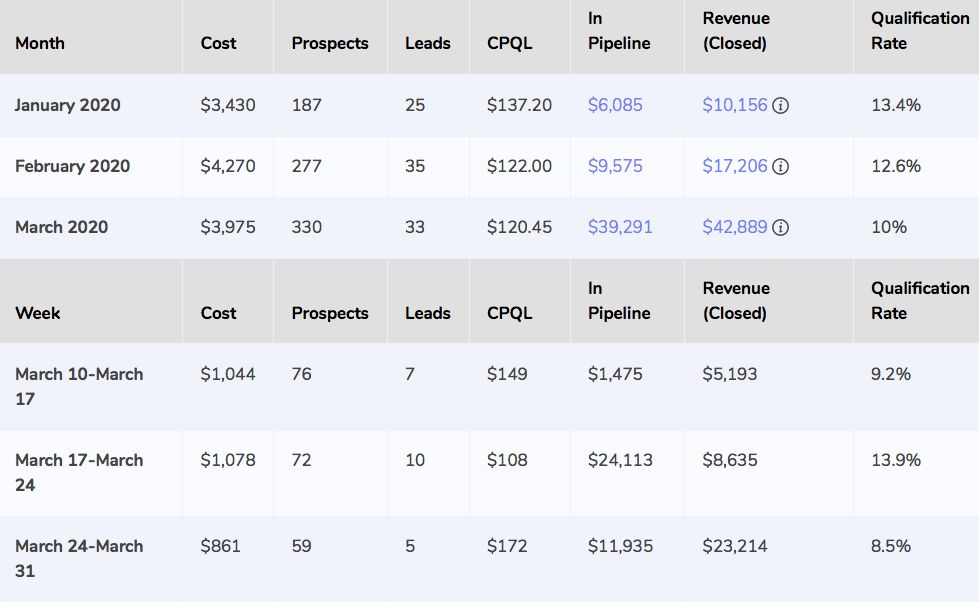 Data-driven automation, marketing, and optimizations proven to significantly increase sales through your funnels.
Capturing all of your lead and client data in one central and easy to use CRM system. Easy to use API or Zapier integration to sync all of your conversions into your customer database/CRM
Track Conversions Back To Their Source
Every potential customer comes from somewhere. You have many different marketing channels, but which one did they follow? Was it your ad on Google? On Facebook? Organic search results on Bing?
You need to know. You need conversion tracking, on every possible channel.
When you know which marketing channel your conversions come from, you know which marketing channels to focus your efforts on.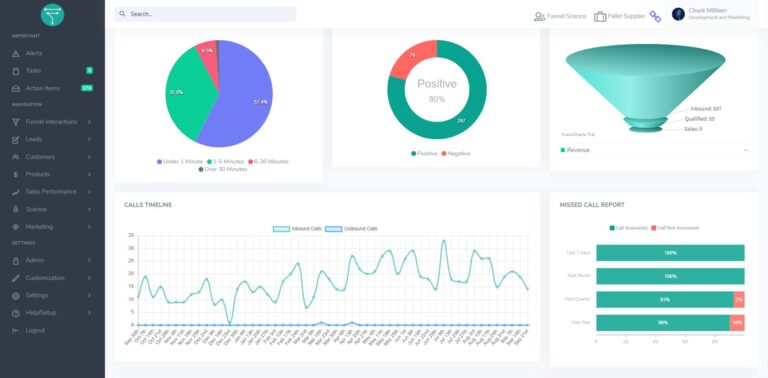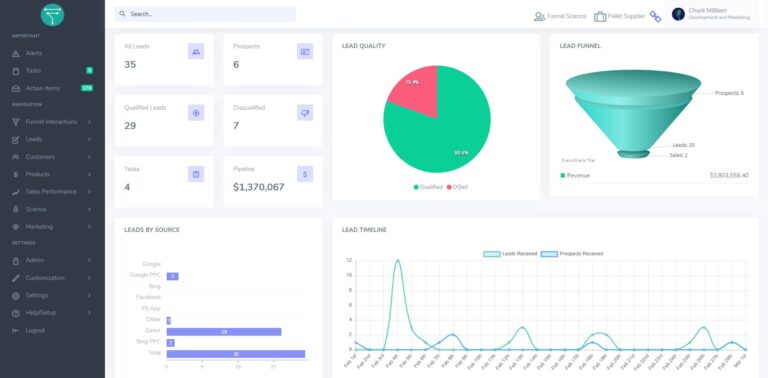 When you know which leads result in sales, and which channel they came from, you know which channels result in quality leads.
Identify and Fix Poor Marketing Channels
Likewise, you know which marketing channels are performing poorly. You can channel performance, fix what needs to be fixed, or abandon poor marketing channels.
When you improve your lead quality, you get a clearer picture of your target audience. Better audience targeting leads to more sales, and better ROI.
See What We Can Do For You!
Focus On The Keywords That Produce Sales
If it doesn't make dollars, it doesn't make sense. That is our underlying theory. Identify and focus on the keywords that produce sales, not just conversions.
Block Keywords That Waste Money
Most keywords bring in junk traffic. Easy way to identify the keywords that produce quality conversions and block the junk.
Optimize Keywords With Highest ROI
Track from click to sales and lifetime value of your customers. Even if you have a long sales cycle.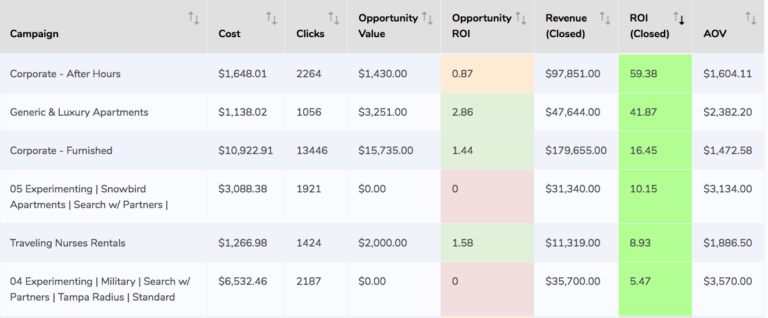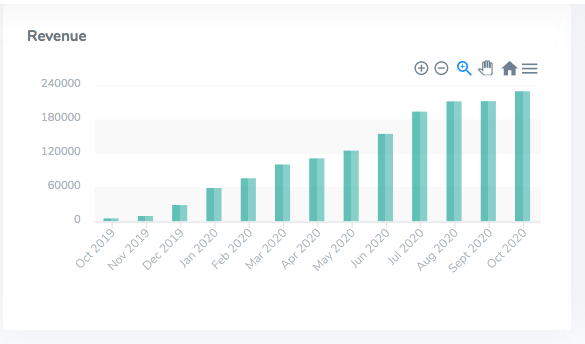 Optimize Revenue With Complete Conversion Tracking
The more information you collect, the better the system works. Conversions become leads, leads become sales, sales become data for improving your marketing channel ROI.
Track Your Sales Back To Their Source
Close the loop and use your data to your competitive advantage. Funnel Optimization in real time.
One of the best tools for your marketing team and to make your clients happier!
Get The Edge Your Business Needs To Succeed in Today's Digital World